GRAHAM FAMILY FARM
OUR MISSION
The Graham Family tries to give everyone a great experience for what we host and volunteer. Our family loves to be part of the event and dresses the part at times.
QUALITY AND SERVICE
The Graham Family works hard to give the best service we can. If you are not happy, we will try to make it right.
OUR HISTORY
The Graham Family
The Graham Family Farm dream started off in 1994 when Clay and Lisa got married. The plan was to grow our own food and have a lot of children. We started off by growing our own vegetables and raised livestock on other people's land in the Puyallup and Graham Area. We moved from Puyallup to a hay farm in Selah we rented in March 1998 with our son Hank and brought over the livestock from the Dome Ranch in Graham. After the last cutting of hay in 1998 we bought a place in Gromore and built Ceg Ranch and the Field of Dreams Arena. We started the Gromore Rodeo Association and hosted ten Children's rodeos a year for four years. In 2002 we adopted our daughter at 2 years old and then had three boys in a row. In 2009 we bought the place we are now in Selah and called it Graham Family Farm.
The Graham Family Farm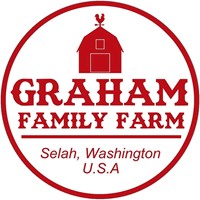 We are a small farm in Selah, Washington. Our website is about our life on the farm, offroad, overlanding, the Central Washington Ag Museum, the Central Washington Antique Farm Equipment Club, and things around Eastern Washington.
The Graham Family has had a few farms/ranches over the years. In those years we have had horses, donkeys, cows, a pig, llamas, sheep, goats, chickens, and ducks. We held many kid rodeos and was a sheep stock contractor. We have grown hay, fruit, and vegetables.
We have been at this Selah location since June 2009. The soil has not been very good to us for growing food. We have been working to make it better for many years. Chicken farming here has been tough too with neighborhood dogs and a raccoon killing them.
Since moving here in 2009 we have been very busy doing things taken time from the work we need to do on the farm. We were heavy in the community with the Selah Chamber of Commerce, Selah Downtown Association, Selah Cub Scout 276, Selah Boy Scouts 275, Selah Covenant Church, and Selah Tourism.  We also ran our food business Selah Sweets/Selah Sausage/EWE Chuckwagon from 2014 – 2022. Plus we have been hosting offroad and overland events since May 2004. We still host them but not as many. Now in 2023 it is time to focus on the farm.

Graham Family Farm
---
THE WEBSITE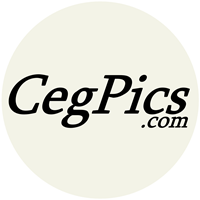 CegPics.com & Ceg-TV.com are owned and ran by the Graham Family. "Ceg" is the initials of the founder & his 4 sons.
In 2004 Clay started an online forum called, "Eastern Washington Off Road" on our farm's website CegRanch.com. This was for people to share photo reports of areas to to ride and camp. Later the forum name was changed to Eastern Washington Adventures. The forum became huge and cost a lot to run. We brought in sponsors to help cover the web server cost. Facebook came along and people moved there leaving the forum unused for posting. The sponsors pulled out since they did not see many posting on the forum. We shut the forum down due to the high cost and no sponsors. The website was moved to an affordable server along with most of the event reports posted on the old server. In 2021 we change the name of the website and business to Eastern Washington Expeditions. Due to lack of interest by new people, we shut the business down and gave the website back to our farm.
This website has thousands of photos of events we have hosted and things we have seen over the years. Mostly offroad and overland trips. We have also reported on community events and other things we have seen too.
We have a lot of hours of video and have uploaded some of the better parts onto our Rumble Channel at https://rumble.com/c/CegTV.
---
OUR STAFF
(Family Members that help daily with the farm)