New Year's Colockum Snow Wheeling Run
Hosted by Eastern Washington Adventures
Report and photos by Clay Graham / Selah Sweets
On Friday January 1st, 2016 some Eastern Washington Adventures Members met up at the EWA Club House in Selah, Washington and then headed to meet the rest at Curly's III in Kittitas, Washington. Once in Kittitas we head had 7 Jeeps and an Early Bronco for the annual New Year's Day Wheeling Run.
Around 10 AM we convoyed to Colockum Road and aired down at the parking area near the edge of the forest.
We moved on up Colockum Road following a group from Off-Camber.com. The snow was mostly powder and did not pack well. Even running 5 PSI and following the tire tracks of the other group, it was hard to stay on top of the snow.
We caught up to the Off-Camber group at the intersection of Powerline Road. We watch them fight the deep powder snow for awhile and then they had decided to back track Colockum Road. They went around our group giving us a chance to play in the deep stuff.
Three of us pushed on making new tracks but did not get much farther. I believe the other two rigs got stuck at times but I wasn't paying attention due to getting stuck myself. I dropped to 3.5 PSI and was able to push on enough to really get stuck. Doug tried to give me a pull backwards. My rig did not move and his got stuck too. Doug used his winch to pull his rig toward mine so we could remove the recovery strap. Once he was loose, he backed up and winched me out. Shortly after that, we decided to head back down the mountain.
The trip back out was another adventure. The powder snow stuck a few rigs and a few tires lost their beads. The worst part was when we found a small skinny tire Green CJ stuck way off the road. The guys got stuck and decided to winch to some trees away from the road. We are not sure what they were thinking. The guys in our group shoveled and winched the CJ back on the road. Friends of the guys in the Green CJ showed up about that time and stuck their rig which our group ended up having to help out too.
Now everyone is back on the road and we are moving again. Well that did not last long. The Green CJ just could not stay on top of the snow with the skinny small tires. Long story short is, there were many repeats of the Green CJ getting stuck. I am not sure how the Green CJ got that far up the mountain in the first place.
We finely got to the bottom where we had aired down that morning. We aired up and headed back to Kittitas. Some of us stopped and head dinner at Curly's III before heading home.
This was a very fun event and a great day.
Thank you to all the Eastern Washington Adventures Club Members and guest that worked so hard getting these unprepared guys down out of the mountains along with the many other over the years. It seems to happen to often.
Here are some photos of the EWA New Year's Snow Wheeling Run: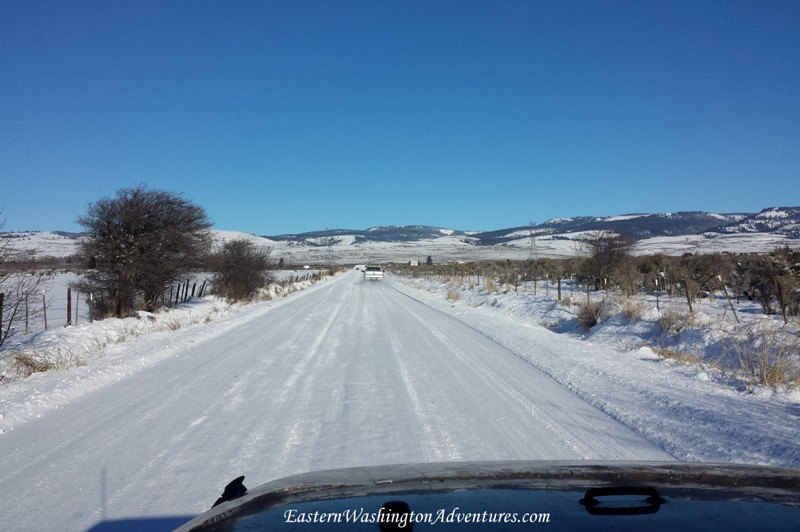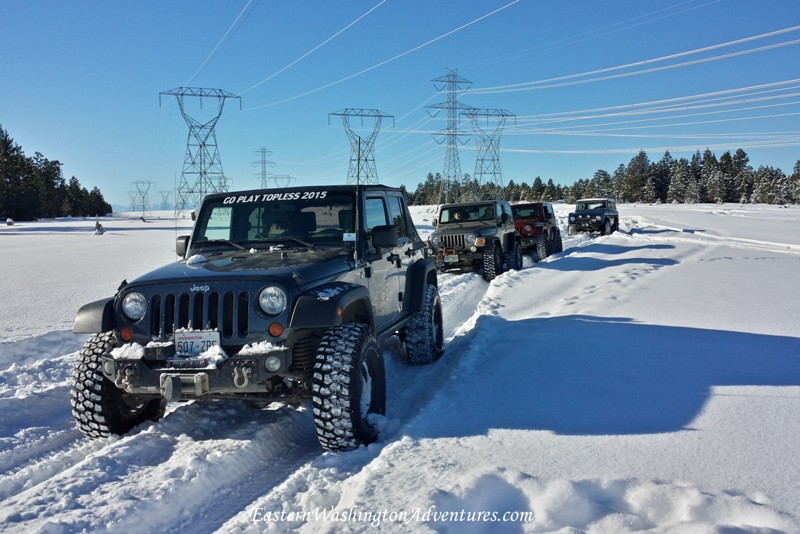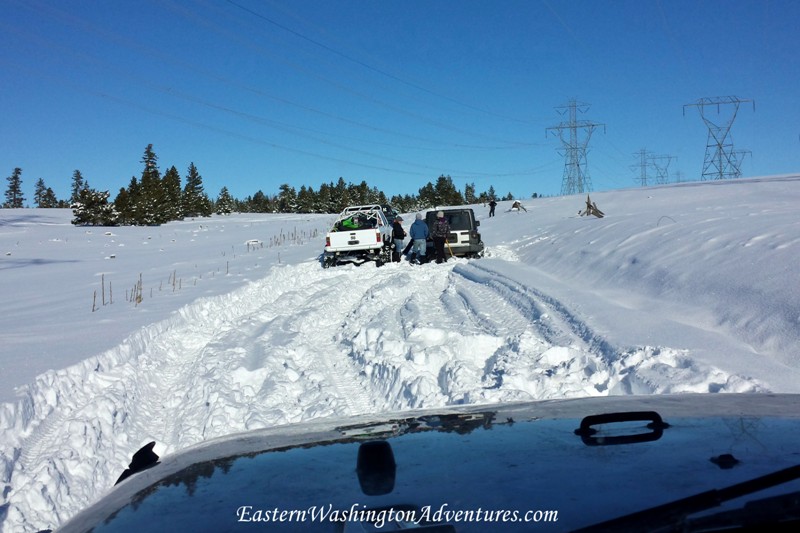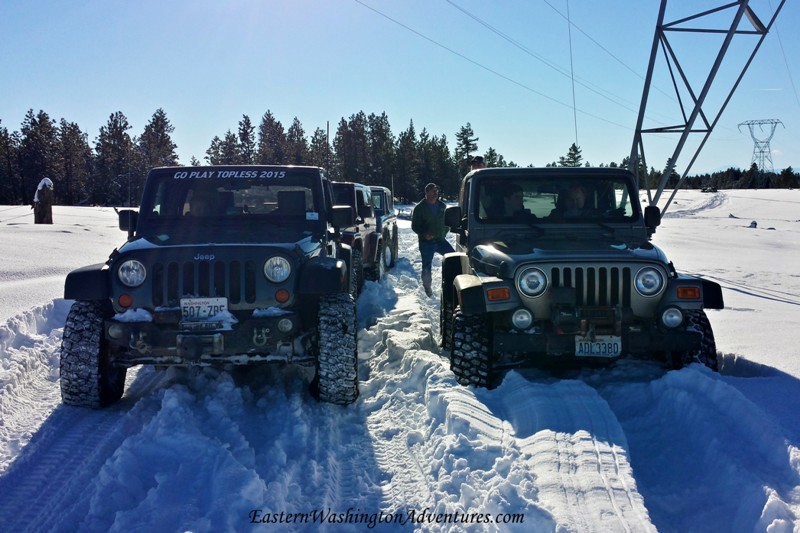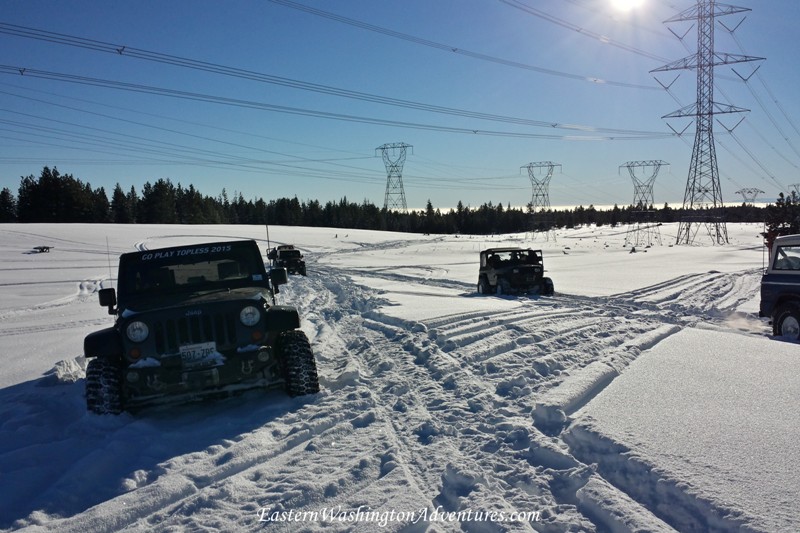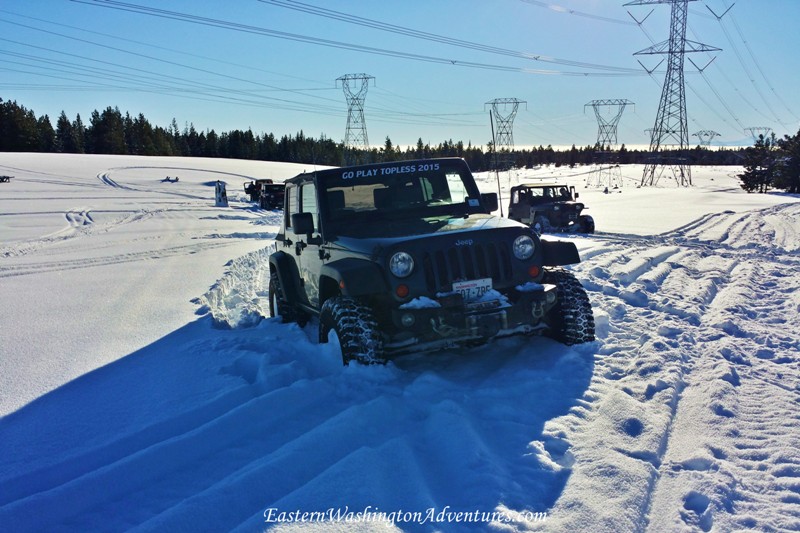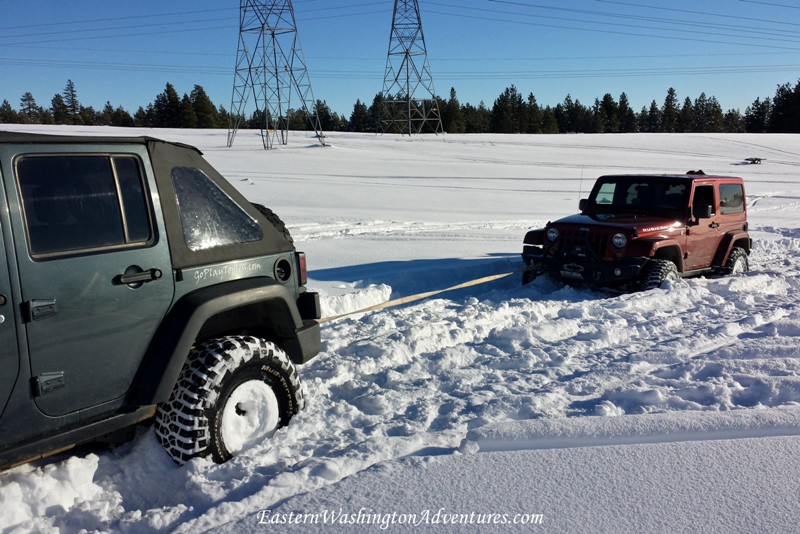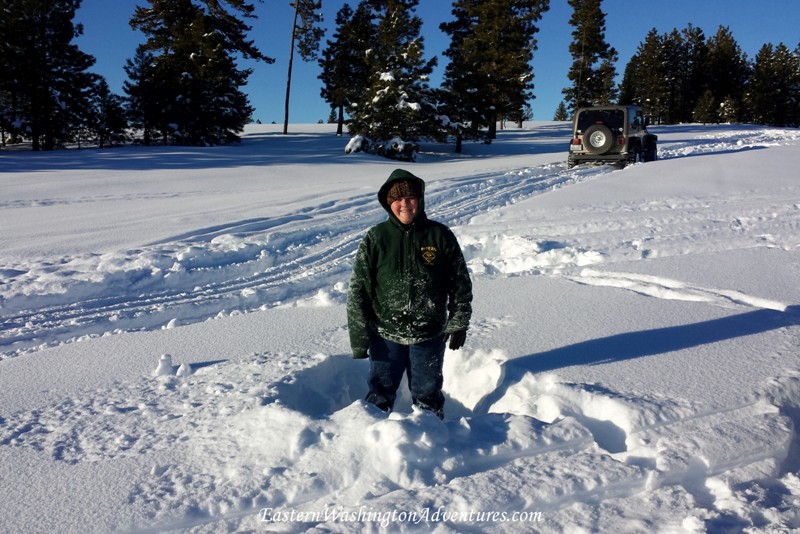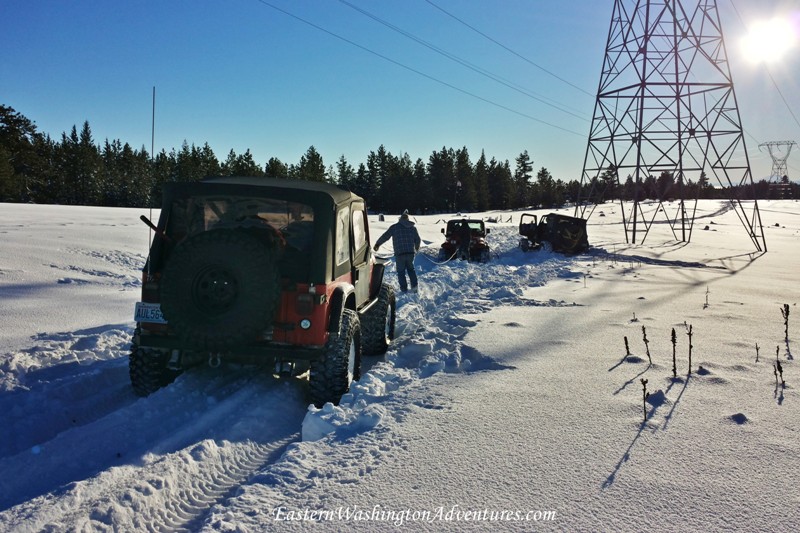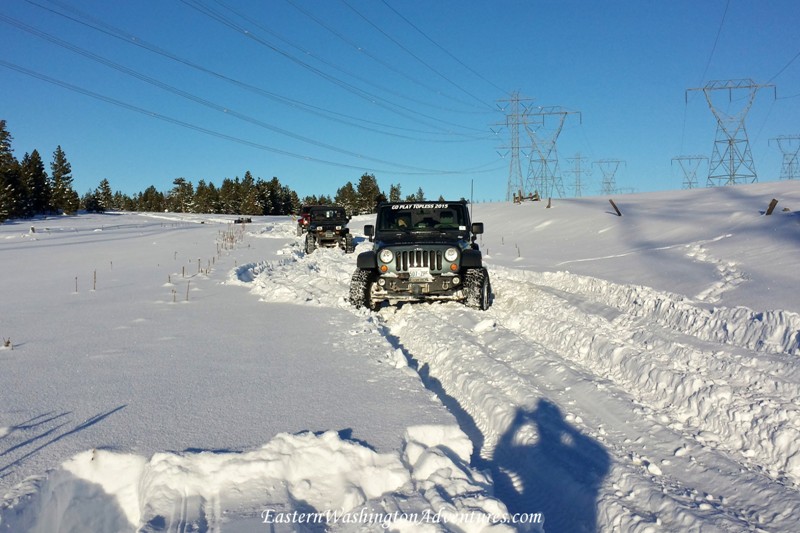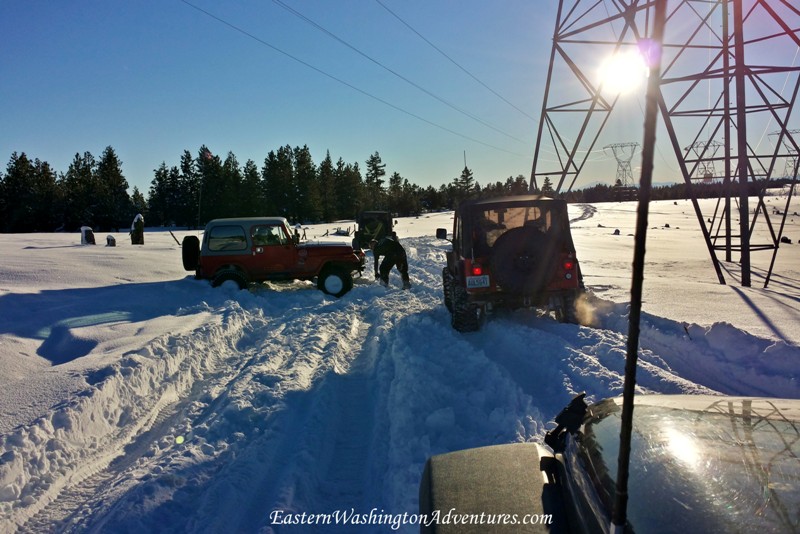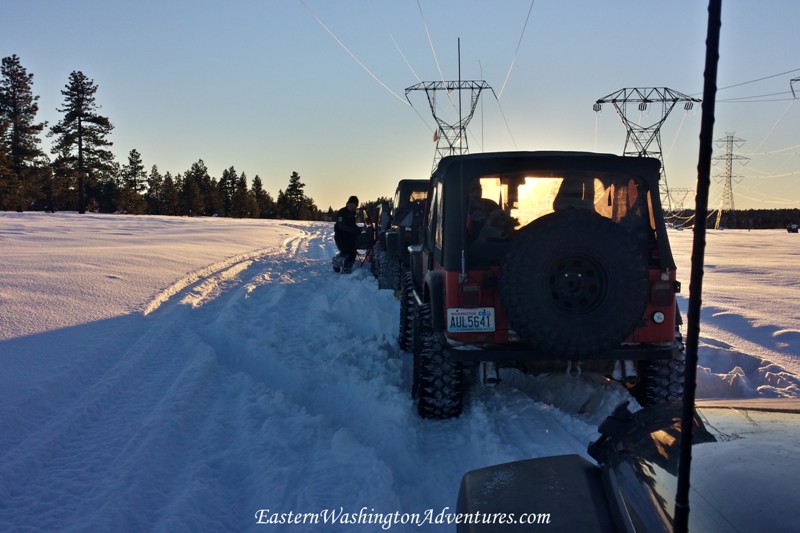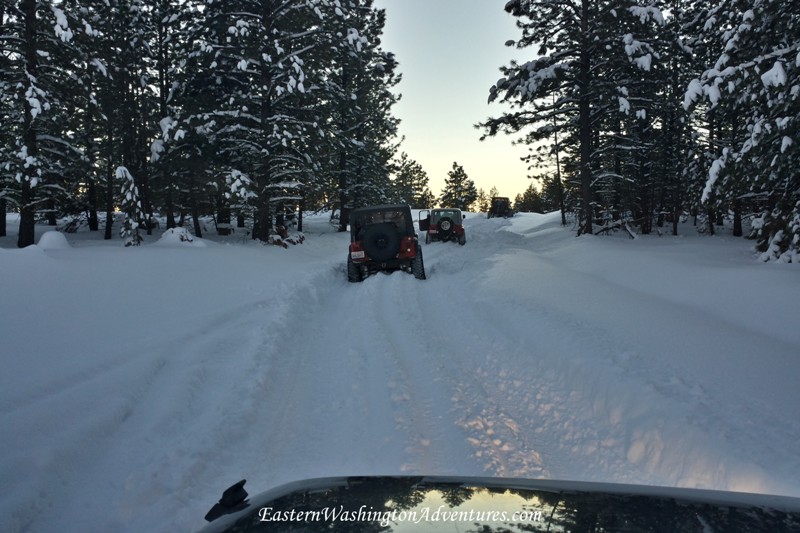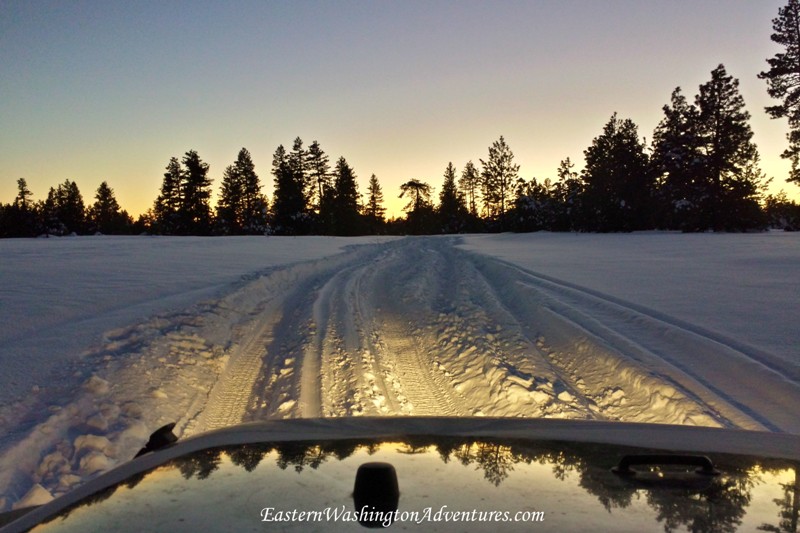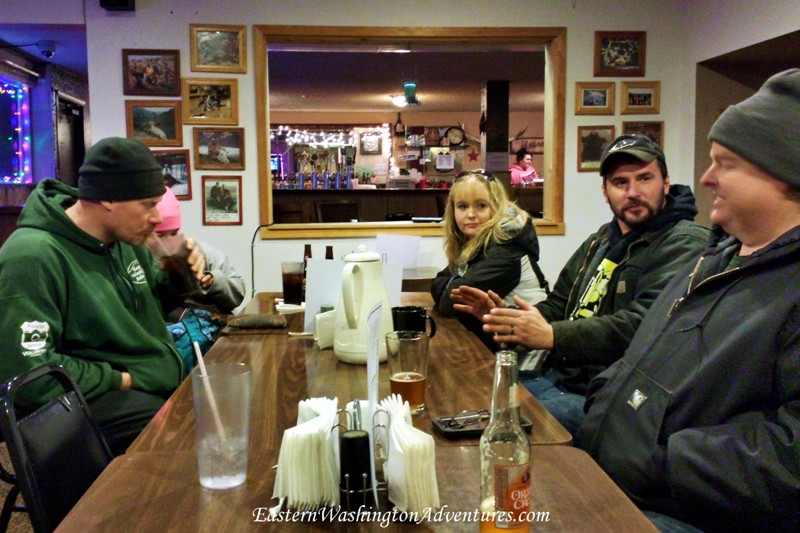 ---
---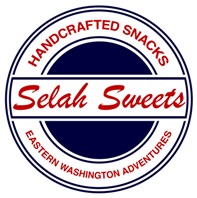 Selah Sweets
makes handcrafted snacks, shaved ice, and has souvenirs.
Inside and outside seating at the shop. Off site catering.
Eastern Washington Adventures
is an Outdoor Recreation Information Center that holds many free events.
---